3
Allowing end-users to sort meta box fields is pretty straight forward. These two screencasts will show you how to quickly setup sorting as well as how to setup a simple notification message to alert users to "Update" the post/page.
190
I've gotten a few requests on how to add multiple visual editors in WordPress. So here is a quick way to add multiple WordPress Visual Editors to your meta boxes.
16
If you are using WordPress with Nginx, you will need to setup Nginx specific rewrite rules. This guide will give you the rules you need to get pretty URLs working for your WordPress install.
31
This release introduces two modes of operation when creating a WordPress Meta Box: Array Mode and Extract Mode. The default mode is Array and will typically work well for the majority of users. Learn how and when to use Extract mode.
25
This brief guide will show you how to add the default Thesis Theme meta boxes to your custom post types. Use all the Thesis goodness with your custom posts.
23
The latest Thesis Theme (with WordPress 3.0 integration) isn't out as of this writing. At the moment, the current drawback is that Thesis only allows you to add custom templates to page types (not post types). This solution will show you how to get around that.
23
Learn how to move and reposition the WordPress Visual Editor. This quick guide will show you how to essentially make the WYSIWYG Editor act like a generic meta box, allowing you to reorder it in any position you want.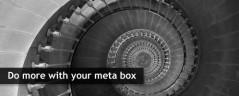 16
Support for two key features make this WordPress meta box PHP class even more attractive. With the addition of filtering and repeating fields, you have even more flexibility when using meta boxes for your themes and plugins.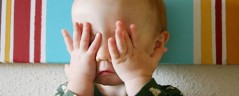 129
This plugin allows you to show and hide specific portions of content within a post or page. Visitors can then use custom show/hide links to show or hide the portions you've defined. The plugin enables a few WordPress shortcodes: [peekaboo], [peekaboo_link] and [peekaboo_content].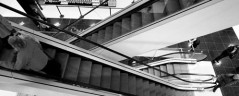 51
This WordPress helper will let you create Meta Boxes fast with the flexibility you need as a developer. Full documentation walks you step-by-step. Create custom WordPress Meta Box UI elements for your projects with ease.