2
This tutorial will show you how to put back the allowed tags caption in your comment form area. In the latest version of the Thesis Theme the allowed tags caption has been removed.
25
This brief guide will show you how to add the default Thesis Theme meta boxes to your custom post types. Use all the Thesis goodness with your custom posts.
23
The latest Thesis Theme (with WordPress 3.0 integration) isn't out as of this writing. At the moment, the current drawback is that Thesis only allows you to add custom templates to page types (not post types). This solution will show you how to get around that.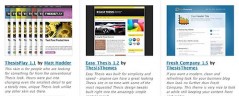 2
With the latest release of Thesis 1.7 you can now import and export your Thesis settings. Why is this cool? There are a few reasons, but the most rad reason (yeah, I said rad) is the ability to create your own custom skin (a Thesis child theme).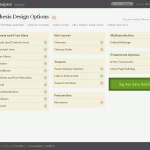 6
After starting this blog I've tried a handful of different themes, but have never been really satisfied. I mean what's the point of having a theme if you have to manually go into the code "editor" again and again to make simple custom changes (so stupid).