3
UTF-8 and MySQL can be tricky. Sometimes the problem isn't noticed right away. Here is how I solved my recent encounter with UTF-8 issues and MySQL.
5
This PHP function will take a multi dimensional array and create all its possible combinations (not permutations). I used this function in debug code, but I can see its use in many other cases.
3
Internationalizing your plugin is not difficult. All the information you need is out there and the WordPress Codex is very good resource, but I thought I'd sum it up for those who need the quick skinny on the matter.
14
If you're like me, you prefer installing Apache and PHP on your own without the use of WAMPServer. The goal is to setup the latest Apache server with PHP 5 and PHP 4 using FastCGI.
9
If you are interested, like I am, in setting up your own web server and hosting your own projects then I hope you will follow along. This guide will walk you step by step on setting up a LEMP stack (Linux, Nginx, MySQL, and PHP).
34
This write-up will go through the process of displaying your Twitter tweets on a web page using a little bit of PHP. Learn how to read your Twitter RSS Feed, Cache it and then display it.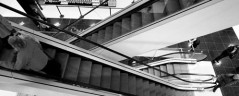 51
This WordPress helper will let you create Meta Boxes fast with the flexibility you need as a developer. Full documentation walks you step-by-step. Create custom WordPress Meta Box UI elements for your projects with ease.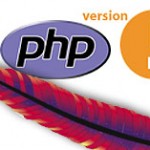 14
Another one of those Apache/PHP woes that you may be experiencing. If you're handling your WAMP installation yourself, then read this just for the extra knowledge.
4
Dynamic web pages that make constant database calls and run many data processing tasks eat up server resources and increase page load times. In this tutorial, learn 3 content caching techniques to increase web page speed.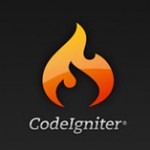 81
This is the .htaccess file that I use for my CodeIgniter PHP projects (some of these .htaccess rules can be used for any project, keep reading). CodeIgniter uses mod_rewrite to route all requests to the CI front controller. I've made some additions in an attempt to canocalize some of the CodeIgniter URL end points. The key benefit of a canocalized URL is that your search engine page ranking (page juice) is not spread across several pages, but instead, targeted to a single page.