14
If you're like me, you prefer installing Apache and PHP on your own without the use of WAMPServer. The goal is to setup the latest Apache server with PHP 5 and PHP 4 using FastCGI.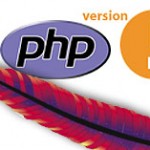 14
Another one of those Apache/PHP woes that you may be experiencing. If you're handling your WAMP installation yourself, then read this just for the extra knowledge.

If you need to run different versions of PHP in your daily development environment, I'll show you how to do it quite effortlessly. The main reason you might need this, is to test compliance with older PHP versions. Running PHP4 and PHP5 together isn't as hard as you may think.