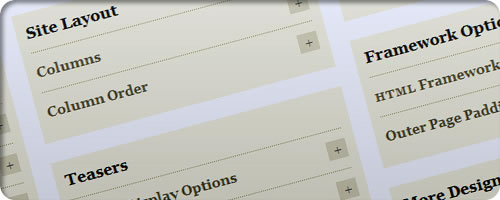 With the latest release of Thesis 1.7 you can now import and export your Thesis settings. Why is this cool? There are a few reasons, but the most rad reason (yeah, I said rad) is the ability to create your own custom skin (a Thesis child theme). The Thesis Theme basically provides everything you need to create custom skins:
The custom directory: to store your skin files, css, images, etc.
Custom Thesis hooks: to be able to move the navigation around, insert new elements, and much more
Import/Export feature: to be able to save the Thesis UI configurations
How freakin cool! But wait, there is more…
On top of all this, Gaird (Hitch Creative) gave me the scoop on the Thesis Skin Manager by Mark Hodder. It's a free add-on to Thesis 1.7+.
For developers: this means that it will be that much easier to package (free and premium) Thesis Theme skins and manage them from the WordPress UI.
For users/clients: and those who are not hardcore designers, this is the dawn of a new erra for Thesis, you can now update all your plain looking Thesis sites with custom skins.