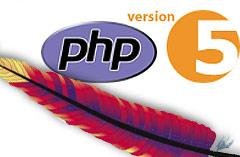 Another one of those Apache/PHP woes that you may be experiencing. If you're handling your WAMP installation yourself, then read this just for the extra knowledge.
If you've just installed Apache 2.2 and PHP 5.3.1, and you've found this post, you may be perplexed by the following error as seen in your system logs:

Faulting application name: httpd.exe, version: 2.2.11.0, time stamp: 0x493f5d44
Faulting module name: php5ts.dll, version: 5.3.1.0, time stamp: 0x4b051b35
Exception code: 0xc0000005
Fault offset: 0x000e618c
Faulting process id: 0xbb8
Faulting application start time: 0x01ca9b8df97d87c0
Faulting application path: C:\bin\apache\bin\httpd.exe
Faulting module path: C:\bin\php\php5ts.dll

Apache seems to start fine without PHP enabled (commenting out the PHP lines at the bottom of your httpd.conf file), but with PHP enabled it doesn't start and you get the above log entry in your system logs.
The Solution
If you are using the MSI installer for PHP, by default the installer seems to enable MSSQL. Disabling this extension should fix all your woes.
If you are still having issues, here are some things to check:
Make sure Apache CAN start without PHP enabled.
Make sure PHP is set in your PATH environment variable.
Make sure you downloaded the correct version of PHP for your system (basically VC9 for IIS or VC6 for Apache).
If you are in need of the MSSQL extension, your issue maybe that you do not have a certain DLL installed (ntwdblib.dll). I'm a MySQL user myself, so I'm not going to go into details other than: here is a quick reference that might help (good luck).